Modern Painters Magazine subscription - Save up to 54%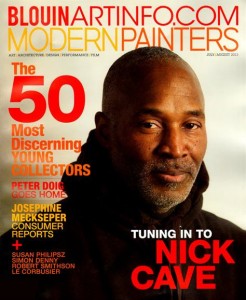 Modern Painters Magazine is a respected source of news and information regarding contemporary art and design, and the art industry's greater culture.
For nine issues each year, this leading art magazine features articles on international affairs and prominent figures among contemporary art, introductions to the world's up-and-coming modern artists, interviews with artists and curators, and relevant industry news and previews.
Modern Painters explores architecture, performance, film, photography, literature, dance, and more, thoroughly along every aspect of its deliverance. This publication is presented in a glossy, high-quality fashion, and pictures full-color photographs of featured artists and their pieces.
Issues per year: 9
Publishing frequency: Monthly
First published: 1987
Publisher: Louise Blouin Media

↓ Don't miss out on a chance to save up to 54% on a Modern Painters Magazine subscription. ↓

Deep Discounts on Art Magazine Subscriptions: Modern Painters Magazine

Looking for another art magazine? See our Top 5 List or view all current deals.