Digital Photo Magazine subscription - Save up to 66%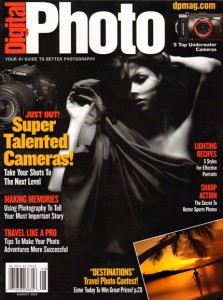 Digital Photo Magazine (formerly known as PC Photo Magazine) is created for a broad range of readers, from the novce ito the expert, who are all interested in creating and editing quality, exciting images.
This b-monthly publication explores the broad world of digital photography seven issues per calendar year. Each issue includes in-dpeth guides, reviews of the latest equipment, advice from professionals, and more.
Digital Photo shows photographers of all levels how to produce exciting digital photography, and keeps them up to date on the latest trends and happenings in the industry.
Issues per year: 7
Publishing frequency: Bi-monthly
First published: Unknown
Publisher: Werner Publishing

↓ Don't miss out on a chance to save up to 66% on a Digital Photo Magazine subscription. ↓

include('rand-text.php'); ?> Digital Photo Magazine

Looking for another art magazine? See our Top 5 List or view all current deals.