Shutterbug Magazine subscription - Save up to 72%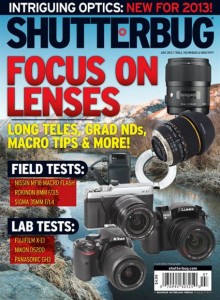 Shutterbug Magazine is a monthly magazine that is built for serious photographers of all skill levels.
Each of the 12 yearly issues comes packed with technique features, equipment analysis, electronic imaging and video tips, darkroom advice and help, classifieds, industry updates, reviews, test reports, and more.
Shutterbug provides a word range of photography information; it covers digital photography as well as recent and classic film cameras, photo techniques, and other topics of interest. Columns include studio pro, weddings & portraits, travelog, darkroom techniques, Shutterbug basics and more.
Issues per year: 12
Publishing frequency: Monthly
First published: Unknown
Publisher: Source Interlink Media

↓ Don't miss out on a chance to save up to 72% on a Shutterbug Magazine subscription. ↓

Art and Craft Magazine Subscription Deals: Shutterbug Magazine

Looking for another art magazine? See our Top 5 List or view all current deals.