American Photo Magazine subscription - Save up to 73%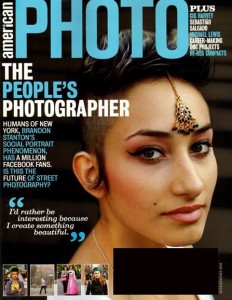 American Photo Magazine is known not only for its top notch photography, but also for its in-depth behind-the-scenes looks at the people who take the pictures.
This bi-monthly photography-focused publication often includes features like outdoor tips for photographing nature, wildlife, sports, and landscape, coverage of developments in 35mm and digital photography, workshop information, discussions about camera accessories, film, lenses, and more.
American Photo brings the right mix of photography, tips, advice and rich features to keep readers reading cover to cover six times per year.
Issues per year: 6
Publishing frequency: Bi-monthly
First published: Unknown
Publisher: Bonnier

↓ Don't miss out on a chance to save up to 73% on a American Photo Magazine subscription. ↓

include('rand-text.php'); ?> American Photo Magazine

Looking for another art magazine? See our Top 5 List or view all current deals.