The Artist's Magazine subscription - Save up to 69%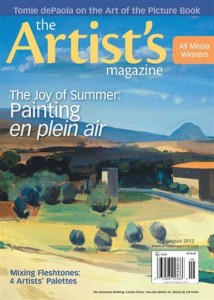 The Artist's Magazine is a well-rounded monthly publication that tackles how-to instructions and tips with a variety of media and subject matter.
For artists who are interested in showing and selling their work, the magazine offers informative articles on subjects such as photographing work, creating portfolios and the business side of creating art.
For 10 issues per year, The Artist's Magazine offers practical, in-depth instruction in various mediums, how-to help for improving skills, all alongside tips and advice on showing and selling artwork.
Issues per year: 10
Publishing frequency: Monthly
First published: 1983
Publisher: F&W Media

↓ Don't miss out on a chance to save up to 69% on a The Artist's Magazine subscription. ↓

Discounts on Subscriptions for Art & Craft Magazines: The Artist's Magazine

Looking for another art magazine? See our Top 5 List or view all current deals.