Popular Photography Magazine subscription - Save up to 80%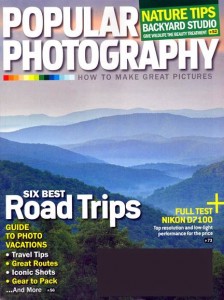 Popular Photography Magazine is made, simply put, to help readers become better all-around photographers.
Published once per month, this publication delves into all aspects of photography – from top to bottom and from expert level to beginner level. This magazine is true to its name; it is indeed popular. It has the largest circulation of any imaging magazine.
Each issue of Popular Photography offers easy-to-follow instructional items, top-notch photography and reviews of the latest techniques, coverage of the latest technologies, and more.
Issues per year: 12
Publishing frequency: Monthly
First published: 1937
Publisher: Bonnier

↓ Don't miss out on a chance to save up to 80% on a Popular Photography Magazine subscription. ↓

Deep Discounts on Art Magazine Subscriptions: Popular Photography Magazine

Looking for another art magazine? See our Top 5 List or view all current deals.