Artnews Magazine subscription - Save up to 62%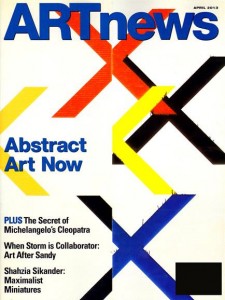 Artnews Magazine brings gallery news, museum reviews, artist profiles, and all the latest trends and personalities that shape the art world each month (11 issues per year).
If you are an artist, this magazine is for you. If you are not an artist and love the arts, this magazine is also for you.
Each monthly issue brings the latest news from the art world. First published in 1902 and based in New York, Artnews is a leading Art magazine that offers up reviews of exhibitions, investigative reports, profiles of artists, features on collectors, and more.
Issues per year: 11
Publishing frequency: Monthly
First published: 1902
Publisher: Circulation Specialists

↓ Don't miss out on a chance to save up to 62% on a Artnews Magazine subscription. ↓

Art Magazine Subscription Discounts: Artnews Magazine

Looking for another art magazine? See our Top 5 List or view all current deals.